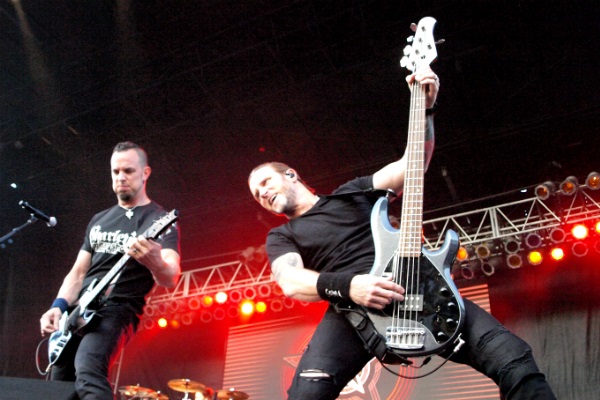 It's on the way!
Alter Bridge has confirmed via a tweet that they're planning to release new music in 2019.
The tweet, seen below, is a response to a fan asking about the timing of the next Alter Bridge record.
— Alter Bridge (@alterbridge) January 30, 2018
The new set will mark the band's follow-up to 2016's "The Last Hero," which scored the guys radio hits in "Show Me a Leader," "My Champion" and more.
Alter Bridge also unleashed a killer live album last year, recorded at the O2 Arena in London.
In other news, singer Myles Kennedy, who also sings with Slash's solo band, is releasing his debut solo album, "Year of the Tiger," on March 9.