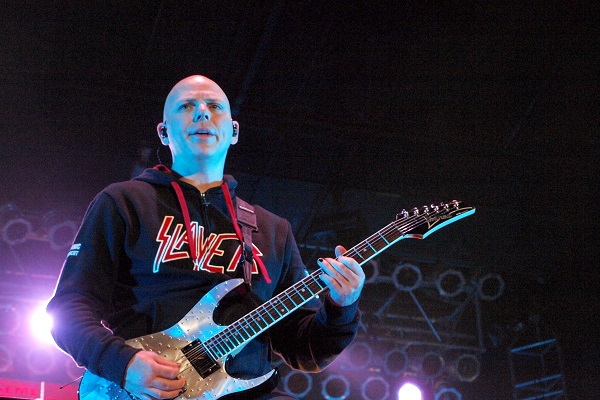 Sending thoughts, prayers, well-wishes and other good feelings to Stone Sour member Josh Rand.
Rand "has checked into a treatment center," according to a statement, and will take some time off from the band. That means he won't be on the group's U.S. and Canadian tour dates in late January and early February.
"Though (Josh) will be back as soon as possible, we ask you all to keep him in your thoughts," the band continued in the statement. "Until then, the rest of stone Sour will see you all on tour in January/February. Thank you."
Stone Sour is on tour behind their 2017 release, "Hydrograd." The band is currently on the road with Halestorm through the beginning of February. The band will wrap up the run with three headlining shows, without Feb. 16 in Grand Rapids, Michigan; Feb. 17 in Milwaukee, Wisconsin; and Feb. 18 in Indianapolis, Indiana.