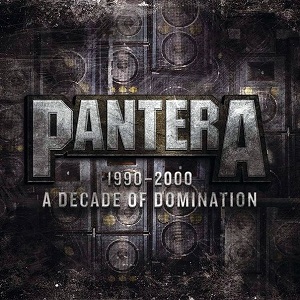 Would Philip Anselmo ever do a Pantera reunion with Zakk Wylde and Kerry King stepping in on guitar for the late, great "Dimebag" Darrell Abbott?
It's a question fans have often wondered. If you ask, Anselmo doesn't sound sold on the idea.
"To me, the most important factor in all of this hoopla are the fans— the fans, hands down. The band doesn't choose the audience— it's the other way around," Anselmo said in a new interview with Metal Wani. "So we're working hand in hand here. Whatever the fans really want, I guess, would be my answer to the whole thing. And I'm sure that it's a flip of the coin, depending on the fan. If it's something that they wanted desperately, then it's something that… sure, I would do it, but it would be for the fans, man."
"Everybody has their opinion, so it makes it really, really tough for me to gauge the importance of doing something of that magnitude," he added.
"Because, yes, it would be a big deal — it would be big, man. It would be emotionally big, is what I'm getting at. I'm not talking about the size of shows, I'm not talking about the impact or anything like that, I'm talking about actually going out on that stage with the band name, the backdrop just giant reading 'Pantera' and not seeing my brother Dimebag across from me on that stage, it would be absolutely… it seems invalid to me right now."
He continued, pretty much shying away from the idea, "I'm not seeing it. I'll admit it — I'm straight-up torn; I'm confused on the topic."
Listen to the full interview here.