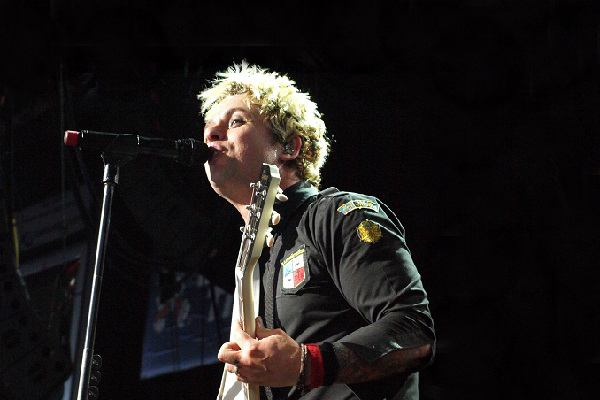 What defines "pop-punk?" If you ask Rolling Stone, they'll tell you it's Green Day's 1994 breakthrough album "Dookie."
The magazine recently ranked the 50 greatest pop-punk albums of all time, and they put "Dookie" as their No. 1 pick.
"Green Day's third LP is a pop-punk gut-punch, perfectly marrying tight melody with a get-bent mentality," Rolling Stone states. "After the grunge-dominated early Nineties, that irreverence was a breath of fresh air."
While it's awesome to be No. 1, we have to remember that Green Day frontman Billie Joe Armstrong isn't a fan of the "pop-punk" title. In 2015, Armstrong tweeted, "My mission for 2016? To destroy the phrase 'pop-punk' forever."
Blink-182, Fall Out Boy and Misfits also all made the list.
Here are Rolling Stone's '10 Greatest Pop-Punk Album of All Time':
1. Green Day, "Dookie"
2. Blink-182, "Enema of the State"
3. The Ramones, "Rocket to Russia"
4. Descendents, "Milo Goes to College"
5. Fall Out Boy, "Take This to Your Grave"
6. Buzzcocks, "Singles Going Steady"
7. Generation X, "Generation X"
8. Blink-182, "Dude Ranch"
9. Paramore, "Riot!"
10. Misfits, "Walk Among Us"
For the full list, go to RollingStone.com.